Simplify Your Coaching Practice With ClientFol.io
Save 15 Min/Session: Add Notes, Homework, Goal tracking, Graphs & More!
Unleash your coaching magic with ClientFol.io and make your clients rave! Elevate your results, income, and authority by delivering insights efficiently and getting better testimonials. Get ready to learn, scale, and prosper!
*Just a buck for your first 14 days
Experience Simplicity, Affordability, & Seamless Learning with ClientFol.io
Say goodbye to the everyday challenges that plague most coaching software. ClientFol.io is here to revolutionize your 
coaching experience by offering a refreshingly simple, budget-friendly solution that's incredibly easy to learn.
Don't focus on your admin, instead... Focus on your clients, Get better results, and return the joy of helping them.
Feel more confident knowing that Clientfol.io handles all your admin for you!
All for less than $1 a day and for UNLIMITED CLIENTS!
Client Notes
Unlimited length notes with flexible editing on- screen - can be confidential or shared with your client.
Goals & Stats
Instantly assign up to six measurable goals and track different ones every session.
Scheduling
Set up your next appointment right from your session screen.
Audit Trail & History
Every session is preserved and available instantly while in-session to remind yourself of last week's assignment, follow-ups, or topics not covered.
Client Portal
Your clients log in to their own portal to see assignments, answer their accountability questions and track their goals.
Call Recording
Drop a link of your recorded call directly into your session screen so your client receives the recording link for their review.
History Communication
After your session, clean up your notes, drop in your call recording link and attach any documents you want to send. Then click one button to deliver everything instantly.
Let us help you to turn Your Time into Money!
Business Growth Strategist
marksonlinkedin.com
"As a CEO/executive performance coach, managing the interactions with my coaching clients is cumbersome and chews up my cognitive capacity, which is what my clients pay for. ClientFolio solves that problem and adds more useful services, bringing even more value to what I deliver and offering clients constant proof of my value, keeping them with me longer. This is the master coaches power tool. Expect high returns on your investment in this tool from day one."
Founder
changetheworldmarketing.com
"ClientFol.io has made my coaching sessions MUCH easier. I now have my notes and the homework assignments all in one place. I'm now recording Zoom sessions in the cloud so I can easily include the link in the ClientFol.io session. It's especially helpful when I have back-to-back client sessions. ClientFol.io has all the features I need and none that I don't need. I love that it's so simple to use and that it saves me time. And my clients now get an instant reminder of their homework, which is helping keep them accountable!
Your Dedicated Assistant for Coaching Success
Imagine having a personal assistant dedicated to transforming your coaching business.
With ClientFol.io, you'll have an efficient ally who streamlines your operations, allowing you to eliminate
low-value work and focus on delivering high-value insights and direction – precisely what your clients need!
ClientFol.io Benefits for Your Coaching Practice:
Eliminate Manual Documentation Efforts
Say goodbye to time-consuming session documentation! ClientFol.io automates documentation, ensuring comprehensive and accurate records of every client interaction.
Centralize Client Tracking
Utilize a single, integrated solution for all your client management needs to easily track progress, milestones, and communication in one organized and accessible platform.
Stay Focused on the Most Important Issues
Delegate administrative tasks to a dedicated assistant, allowing you to focus on addressing critical client challenges, While YOU deliver impactful solutions and see improved results by eliminating time wasted on scattered admin tasks.
Transition seamlessly between coaching sessions, knowing that all administrative work is completed within minutes and save hours each week, dedicating more time to guiding your clients towards success.
Empower Clients with Clarity
Provide clear guidance and direction to clients, eliminating confusion about their goals and desired outcomes. Solidify your reputation as an exceptional coach and receive better testimonials.
Enhance Client Engagement
Create progress graphs to provide visual representation of your clients' advancement. Foster a sense of accomplishment and satisfaction, facilitating better communication and celebrating milestones together.


Empowerment through Data-Driven Insights
Utilize ClientFol.io's tracking capabilities for valuable data-driven insights. This helps you identify patterns, adjust interventions, and offer targeted guidance based on progress analysis. It also enables clients to make informed decisions and adjustments along their journey.
With ClientFol.io, you become an efficient coach, delivering unparalleled guidance and comprehensive documentation. Clients recognize you as a top coach in your field, leading to a thriving coaching practice. Enjoy supporting your clients' progress while experiencing more fulfilling coaching sessions.
Unlock the power of ClientFol.io and transform your coaching business today.
Struggling with Paperwork? Not anymore!
Now, with ClientFol.io, you save time – a lot of time – by keeping EVERYTHING all in one place! Yes, a single screen system makes coaching effortless and gets you into your next session rapidly because the paperwork, administration efforts, and tracking is all handled for you.
Expandable to UNLIMITED COACHES!
Here's What You Can Do with ClientFol.io
As a coach, a counselor, a therapist or a consultant and you know how much time
and effort you put into helping your clients, but…They don't appreciate what you
pour into every session. With ClientFol.io, they will see exactly how much passion
and determination you bring to every session!
Unlimited Clients per Coach
One-Screen for ALL Notes, Homework & Accountability
Comprehensive
Audit Trail for ALL your Work
Simple Wizard
Setup and 12
Minutes to Learn
Effortlessly Capture Session Notes
and Foster Client Accountability
ClientFol.io Benefits for Your Coaching Practice:
Capture comprehensive notes during coaching sessions, ensuring valuable information is documented. Even refer to past session notes to track progress, tailor coaching approach, and drive better outcomes in real-time, right inside your coaching session.
Privacy & Sharing Options
Choose whether to keep session notes private or share them with clients. This fosters transparency, collaboration, and trust by sharing notes, ensuring clients understand their journey and progress.
Customizable Accountability Questions
Add your own accountability questions to tailor coaching sessions to each client's needs or start with the 30 expert questions included in ClientFol.io.  Delve deeper into their challenges, aspirations, and progress for more insightful discussions and actionable strategies.
Individualized Accountability Assignments
Assign custom accountability questions to address each client's unique circumstances and goals.
This enhances client engagement and commitment by personalizing their coaching experience.
Custom Branded Client Portal
Enable your clients to answer their accountability questions, past homework, goal tracking and ask you questions all in a private portal between you and your client. This streamlines your workflow, eliminates manual data entry, and maintains a comprehensive record of client progress while saving you valuable time every day.
Multi-Goal Tracking and Client-Managed Stats
Track up to six custom goals for each client, promoting a holistic approach to coaching. By empowering clients to update their own stats, it reinforces ownership, accountability, and direct engagement in their progress, making you a better coach, really delivering on your promises!
All of this in a fully white-labeled platform branding your own logos and colors,
showing your professionalism and dedication to your client's success.
With a dedicated Client Portal, your clients and mastermind members can all have
individual, personalized experiences while working with you, something you may not
be doing today to enhance results, increase your authority and raise your fees.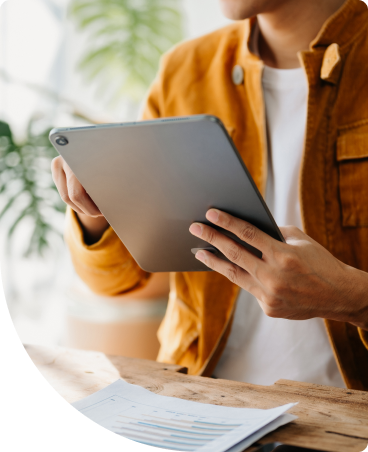 Want to Work from your Tablet?
THIS NEW SYSTEM IS
DESIGNED AND CREATED BY: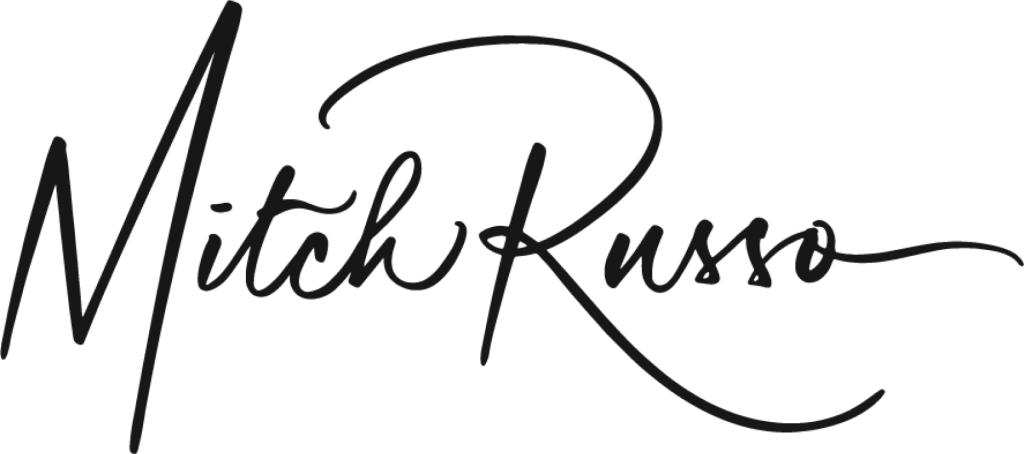 MASTER COACH AND BUSINESS STRATEGIST
What Clients Are Saying
About ClientFol.io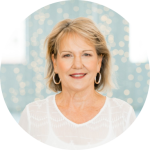 Business Growth Strategist marksonlinkedin.com
"ClientFol.io is an amazing tool that every coach or consultant should have in their toolkit. It instantly got me organized, helped me stay on track in my meetings, and kept everything right at my fingertips. No more pages of notes to file in physical folders that were never nearby when I needed them. I am so much better prepped for my client conversations and I love the ability to have things easily organized. One of the best features is the Accountability Questions section with pre-seeded questions to ask! It's like the A.I. in this tool is already reading my mind and knows what I need even before I do! Scary good!!!"
Founder
changetheworldmarketing.com
"Over the years, it feels like I've tried dozens of different coach management platforms, but I never found one that was simple and streamlined enough to meet my needs. Most were way too cumbersome and complicated. When I'm consulting with a client, I want to focus on the client – not on the tabs or multiple screens or distractions. That's why I was so delighted to discover ClientFol.io. Everything I need is right at my fingertips. It's the perfect solution to manage my sessions and keep my clients on track"
Supercharge Your Coaching Practice:
Save Time, Deliver Results, and Thrive
ClientFol.io is the ultimate solution that saves you valuable time per session and
unlocks a world of improved outcomes, leading to higher fees and delighted clients.